sometimes a cartoon that you'd considered the simplest of gags (not to mention knocking it out in two minutes flat) goes down very well. this one -- a contribution to the last *private eye* -- is a case in point.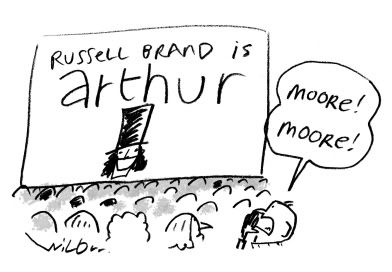 it even got mentioned on the wireless -- have a listen to the 13th may show, about 8 minutes in, for a complete mangling of the gag by mark kermode. cartoons on the radio -- probably not the happiest of marriages...

EDIT: actually, i should've said, if you keep listening a bloke tweets in and points out that it's two o's, not 'more with an e'. quite funny.