here's one of a couple of contributions to the latest issue of *private eye*.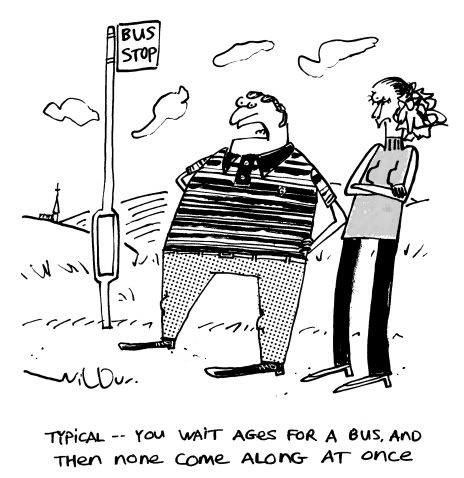 this one was inspired by a very frustrating evening not catching a bus. but i suppose it all worked out quite nicely.

haven't blogged for ages -- but been busy on a big comic project -- more about that soon -- and more recently, new *mr meecher* strips for *the dandy*. they were commissioned after mr m scored high in the recent reader poll -- top 4 i was told (which i guess means 4th) -- so thanks to all who voted for our hapless hero! i'm having fun doing another batch.

also, do look out for my *other* dandy strip -- should be appearing soon.